As it is the wonderful Irish celebration of St. Patrick's Day on Saturday, I thought I'd do a post on lucky charms - or charm necklaces, to be exact.
The majority of girls I know have everyday jewelry, and lucky jewelry (some of it is basically the same) and I think these necklaces definitely fit into both categories. They're teeny enough for every day, pretty enough to add a little something to your outfit and a definite investment for good luck...! Oh and just to be different, I went for rose gold.
The Pretty
AppleLatte (Etsy) Rose Gold Triangle 3D Pendant, est. £13.00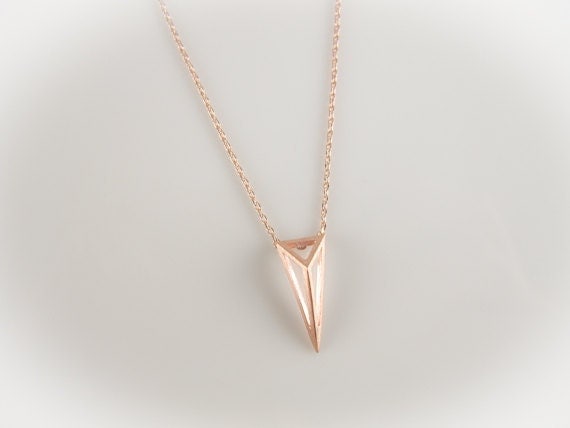 The Posh
Dogeared Rose Gold Wish Necklace, £40.50
The Oh My Gosh
Alex Monroe 22 Karat Rose Gold Bumblebee Necklace, £150.00
Do you have any good luck charms? I'm coveting the bumblebee myself...