Ok, I
know
the weather has taken a turn for the worse this week - hang in there! Summer is on its way I'm sure... and I'm still on my Get Fit mission (one jog down, 100 to go...)
I love ice cream. I have so many 'favourites' I can't even list them all... although I have to say, my number one without a doubt will always be Vanilla Mini Milk. Mmm, mmm, mmmmmmm.
The Pretty:
Nike Ice Cream Tank Top, £12.49
The Posh:
Red or Dead Witswu Ice Cream T-Shirt, £22.00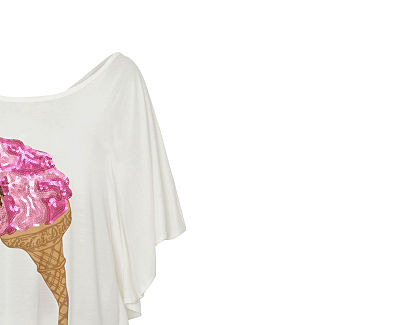 The Oh My Gosh:
Mulberry Vest Grey Marl Ice Cream Motif, £100.00
What's your favourite ice cream? If you're up for a real sesh, I recommend Ben & Jerry's Core Berry White. My new B&J favourite!